How to adapt the program for someone who is non-athletic or special needs
Testimonials from Special Needs Parents with children who have Autism, Aspergers, ADHD, Occupational Therapy and Physical Therapy who have utilized our exercise program. The Family Time Fitness Program has helped them achieve a variety of positive results.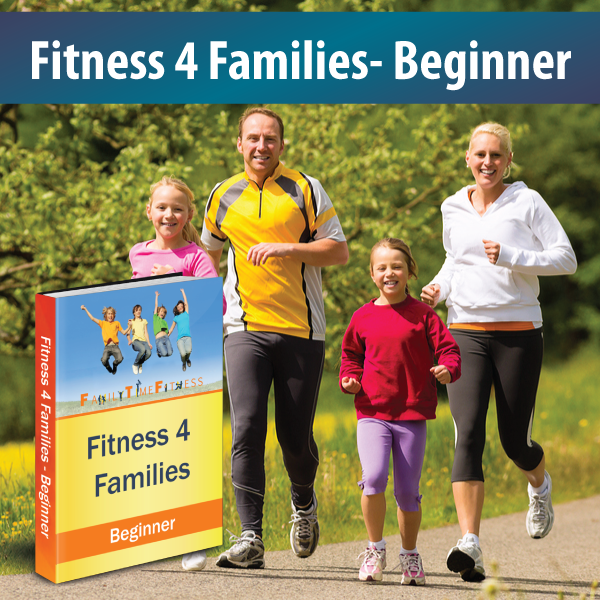 •My child has autism. I showed our OT this program and our OT said absolutely, this program would be great for your daughter. My daughter has been suing this for about 4 months and loves doing it and her ability to focus and learn new things has increased.


•We love the program. Good for mom too. My child has ADHD and a physical workout or playtime outside is a must, even though she is eleven years old. She needs to work off extra energy so she can better focus. It has also helped her flexibility and balance in her dance classes. Wonderful program!!! I am so impressed. Love the videos as well.


•Sensory Processing Disorder - helps circulation which helps him organize. Also helps him focus. He really likes the program and activities. However, he does this program with another child and has a hard time with competitiveness.


•My daughter sees a PT once a week she was born with her hips turning inward and has to do some of these same stretches in her PT appointment as in her class you've designed for her it helps her to remember and reinforce, she doesn't toe in as much. My son also has Social integration and sensory integration disorder where the program helps him is in playing fairly with his sister. He focuses better afterward and puts forth the extra effort with his studies. This is like a reward for him in doing his gym class, by far his favorite. It even helps burn the frustration away for both of us. I am truthfully a very happy pleased mom!


•I have a 4 year old with Aspergers. He enjoys this can be done with siblings, and I think it helps him be calmer the rest of the day.


•I do not have kids with special needs, but I am an OT. I think it is a great program so far.


•I have one child diagnosed with Asperger's and one child who had coordination, strength, and balance issues. Both of these children have benefited tremendously from the use of your program. My physical therapist only had us come to three sessions before determining that our home program was enough to compensate for the physical delays both boys had previously been diagnosed with. In addition, I have noticed a significant improvement in focus and concentration; in fact, this is our first activity of the day after completing our morning routines. It helps our day to jump-start on a better foot, and it has also encouraged/improved all of my children's skills. I am SO thankful for this program; in fact, we use it as the basis of our structured fun time with our co-op group!


•My son has a mild form of CP--called Spastic Diaplegia. He qualified for PT, now he has been released from PT and I was looking for something to continue his PT which is why I bought FTF. I am very happy with the program, I think with time as we do the program more and more he will improve. We are only just starting but with the new year we are going to do it more often.
How to adapt the Program
The non-athletic child or child with special needs is capable of completing the majority of exercises and activities in the Fitness 4 Families - Beginner.

There are a few areas that need to be addressed in order to create an environment of success for these children. As the parent, you know your child better than anyone else. You know which activities your child can and cannot do.

Prior to starting a lesson, look at all the exercises and skip any exercises you feel your child cannot complete. If you are unsure about the activity have your child attempt the exercise. Observe your child, make notes and keep a log of which exercises are successful. Identify 10 to 15 activities your child can do successfully and practice those at least twice a week.

It is also important to watch your child's fatigue level. It is fine to decrease the number of sets and repetitions of the exercises if your child is getting too tired. Provide frequent rest periods. We want you and your child to enjoy the activities in the program and develop a life-long commitment to physical activity.

You may have to change the time frames of each exercise for your child. Your child might need a longer time period to learn an exercise. You may have to revisit the activity several times over several exercise sessions before your child learns the exercise. Watching the video demonstrations may help your child understand the exercise. Your child may have to watch the videos several times. If your child is struggling with an exercise it is fine to move on to the next activity. Your child will get the chance to practice the exercises in other lessons. Observe your child and if he or she is struggling move on to the next activity. Remember to keep the exercise sessions fun and positive.

It is also important to create an environment that is both physically and emotionally safe. Make sure there is enough clear space to perform the exercises. Providing positive encouragement, smiling and having fun will help to reduce stress and anxiety and create a more positive learning environment.

If your child has physical limitations allow them to participate in the program to the best of his or her ability. All of your children can participate in the lessons together. Many of the activities are done individually and every child can participate at their own ability. Some of the activities involve working together. These activities are good for building teamwork. This is a great time to have your children encourage each other by speaking positive and affirming words to each other.

Physical education is one thing that the entire family can do together. It is a great time to strengthen the family unit. Activities and games can be modified slightly to allow everyone to participate and have fun. Sometimes children with special needs get isolated from their siblings to perform their physical or occupational therapy. Using the Fitness 4 Families - Beginner brings the family together to exercise and work on movement training together. This curriculum can be used to supplement physical or occupational therapy and allows the developmentally delayed child the opportunity to keep "playing" with siblings instead of being isolated to do therapy.

The key points are to find and do activities that allow your child to experience success and to perform the lessons in a safe environment.